NOTE:
SteadyPIVOT was a startup venture focused on the chemotherapeutic application for a special elastomeric pump.  That pump design has been abandoned for a superior design still under development (see infusif.com), so this startup effort has been abandoned.  Upon successful completion of the new design SteadyPIVOT may be revived for the purposed stated herein.
SteadyPIVOT: Relentless Oncology, Perfected

Cancer Doesn't "Let up". Neither Should You.
The Future of Cancer Therapy IV Delivery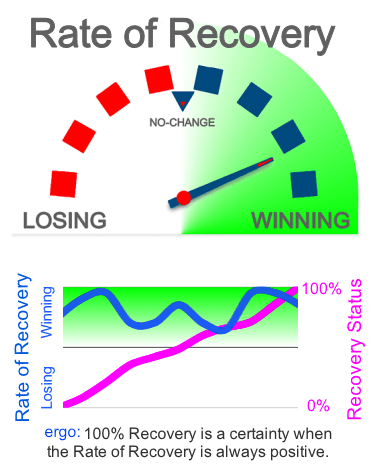 SteadyPIVOT means Steadystate 
"Persistent IV, (working) Overtime".
SteadyPIVOT is 24/7 cancer-selective chemo, administered continuously between conventional bolus chemo administrations and other oncology interventions.  This steadily pivots the patient's recovery rate into the green for a winning cellular ecosystem to mathematically guarantee full recovery.  We use FCSC identified chemo patents for the working fluid and will include potentiating integrations.
What Makes SteadyPIVOT Different?
Background
(what's been done already)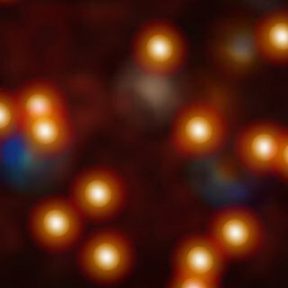 SteadyPIVOT is very similar to metronomic chemotherapy (delivery small chemo doses parenterally over the period of multiple days). SteadyPIVOT differs by improving cancer selectivity and QOL factors which are critical to insure a continuous positive rate of recovery. Additional advantages over conventional metronomic chemo include increased fluid volume capacities, longer duration (high osmolarity) fluids, better human factors, and improved flowrate uniformity, all which are the result of a new pump setup (see "Pump IP Gets A Big Upgrade", above).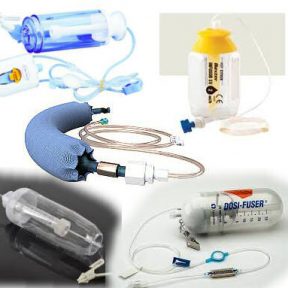 With the expiration of a number of key patents in the last few years the cost and proliferation of disposable small silent pumps has substantially increased. These pumps have consistently demonstrated preferred status among patients due to their carefree non-electrified and silent nature.

New IP, developed largely by Infusion Scientific over that last year allows more conveniently shaped pumps with larger capacities and a much greater osmolarity range, as well as much improved flowrate uniformity.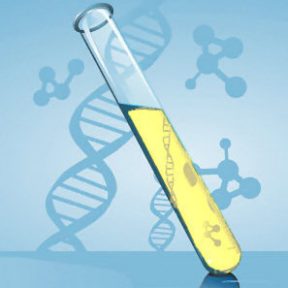 We facilitate doing beneficial chemo integrations upfront to new chemo technologies, at negligible cost, and result in a much greater success rate (and better cost effectiveness), not to mention a shorter time-to-market. We help with a number of non-proprietary fluids which have consistently demonstrated significant benefits when recommended protocols are followed profoundly supported in over 100 different articles in peer reviewed literature. We break new testing ground by integrating these advantages up-front in the initial pre-clinical and clinical testing process.

David Austin - Team Lead
With 15 years as an entrepreneur and 25 years as an engineer (BSME) specialized in material science, David has led various global product development teams for Fortune 500 companies like York and Outerwall (Redbox). He's currently CEO of Infusion Scientific, a Boise Idaho company with key IP in medical devices.

Greg Hayes - Product Development
Greg has led product design for multiple startups, and was one of the original members of IDEO, where he worked for 10 years. He's brought to market medical products for Medtronic, Affusion Medical, and Cothera United Orthopedic. Greg has previous experience designing and testing medical pumps, specifically engineering the same kinds of silicones as those used in our pumps.

Debra Ennis - Clinical Research Administrator
Debra Ennis is an active independent contract study manager and monitor since September 2012 and has worked for many pharmaceutical companies. She has over 25 years experience in pharmaceuticals, is a Registered Nurse, and is a Certified Clinical Research Associate (CCRA®).

Dr. Ron Hunninghake, MD - Advisor
Dr. Hunninghake is the Chief Science Officer of the Riordan Clinic (RiordanClinic.org) where he started in 1989 as its Medical Director, but he is first and foremost a dedicated patient-centered healer. Riordan Clinic is a non-profit clinic that has won numerous awards and honors for leadership in medicine and scholarship in medical research.

Dr. Mary Migliori, MD
Dr. Mary Migliori, MD, has practiced medicine in Boise, Idaho for 34 years and attends 4-6 conferences each year to maintain her knowledge of the most recent advances in medicine. She has an active practice where she currently administers some of the same science-based IV chemistries to be used with SteadyPIVOT technology.
Jeremy Lundevall, CPhT
Jeremy has been in the pharmacy industry for nearly 30 years, doing and teaching hands-on the compounding of sterile and non sterile drugs, and is experienced in assisting and forwarding the objectives of medical startups. Currently he is a partner in, and works as, the COO for number of Boise compounding pharmacy locations.

Michael Retsky, PhD
Dr. Retsky beat cancer 20 years ago as a pioneer in metronomic chemotherapy (which is much improved by SteadyPIVOT), and he has been instrumental in the adoption of a number of key oncological advancements. Dr. Retsky is well connected in the metronomic industry and is assisting in expanding the uitilization of this technology.

Business Strategy Advisor
Our Business Strategy Advisor has worked with C-level people in the b2b and b2c markets in the health industry for the last 10 years. He's led many new product roll-outs and has key understanding and knowledge of the sales/marketing/distribution in that space.

David McKinney - Intellectual Property Counsel
Mr. McKinney's medical patent work includes catheters, guidewires, stents, vascular occlusion devices, drug delivery systems, ventricular assist devices, pacemakers, neural stimulators, and more. He is a registered patent attorney with 20+ years practicing Patent Law in the U.S. and internationally, currently in Boise Idaho.